Bookmark our "World Class" Weather page for
fast
weather ! Click " Weather" above .
The above also available on Xbox
Dragon Age Inquisition Game of the Year Edition. Winner of over 130 Game of the Year awards, discover the definitive Dragon Age: Inquisition experience. The Game of the Year Edition includes the critically acclaimed game, official add-ons Jaws of Hakkon, The Descent, and Trespasser and added features.



Super Mario Advance 4: Super Mario Bros. 3. The best-selling game of all time, Super Mario Bros. 3, makes its portable debut with all-new features! Bowser and his troublemaking kids have forced the land into complete chaos by transforming all the local kings into animals, and it's up to Mario and Luigi to stop them.


In Resident Evil 4, U.S. agent Leon S. Kennedy must investigate the kidnapping of the President s daughter by amysterious cult known as Los Illuminados. Leon s search brings him to a rural village in Europe, where he encountersa horde of unimaginable horrors and must fight to uncover who or what is behind it all.




Watch Dogs Conspiracy ! Digital Trip
Hunt down cyborgs in this mind bending alternate game universe.




Agents of Mayhem is Deep Silver Volition s new IP! This brand new game is their take on the recent comic book and superhero phenomenon, and the revival of the Saturday morning cartoon. The developers of the highly acclaimed and hugely successful Saints Row series have taken it to the next level once again, and created their own comic hero universe. Recruited from around the world, a group of unique and diverse Super Agents are set loose on the city of Seoul to save it from the destructive scheme.
The beginning of the Resident Evil Revelations 2 tale sees fan favorite Claire Redfield make a dramatic return. Survivor of the Raccoon City incident depicted in previous Resident Evil games, Claire now works for the anti-bioterrorism organisation Terra Save. Moira Burton, is attending her welcome party for Terra Save when unknown armed forces storm the office. Claire and Moira are knocked unconscious and awaken later to find themselves in a dark and abandoned detention facility. Working together, they must find out who took them and to what sinister end. With the terrifying Afflicted enemies waiting around every dark corner, players will need to use their ammo and weapon supply wisely.


Star Wars: Knights of the Old Republic. Long before the Galactic Civil War, an epic drama begins. Engage in this saga set in the Golden Age of the Republic - over 4,000 years before the first Star Wars film, when both Jedi and Sith number in the thousands. With the Galaxy reeling from a recent conflict with the Dark Lords, the ongoing battle between the Jedi and the Sith rages on. Your actions determine the outcome of this colossal galactic war - and your destiny as a Jedi.


Paragon - The Essentials Edition-Set against a vibrant background reminiscent of a medieval European town, the Atelier series latest standalone installment follows the exploits of a young novice Alchemist, Sophie, who discovers she is the owner of an enigmatic book imbued with a soul. This Mysterious Book seems to hold all the secrets to the art of Alchemy, even going on to become Sophie s mentor. As Sophie improves her Alchemy skills throughout the story she unravels forgotten memories.
Kingdom Hearts: Chain of Memories. A unique collaboration between Disney and Square Enix, Kingdom Hearts: Chain of Memories picks up where the original Kingdom Hearts game left off. Sora's new journey begins at a crossroads of fate, where friendships are lost and darkness overwhelms the heart This installment features a brand new card-battle system tailored specially for the Game Boy Advance. Experience this exciting new adventure on the go!


Atelier Sophie: The Alchemist of the Mysterious Book-Set sail with the Straw Hat Crew and collect your bounty in the most epic anime fi ghter this side of the Grand Line! Use Devil Fruit abilities, Haki techniques, and punishing combos to turn the tide in the ultimate One Piece battle royale! Step into the New World with over the top headto head combat featuring all the action, drama and comedy of the world s favorite pirate saga!
Sonic Heroes. Sega's legendary mascot makes his historical multi-platform debut, and this time the adventure comes with several all-new gameplay twists. Control 3 playable characters simultaneously, using Sonic's speed, Knuckles' power, and tails' ability to fly as you explore massive worlds. Team-based gameplay lets you as one of 4 teams for a total of 12 playable characters, each with their own unique signature moves. Each team boasts multiple special stages with unique missions.


Metroid Prime. Samus first stopped the evil Space Pirates and Mother Brain from amassing an army of Metroids on the planet Zebes. Then she was called on to finish the job on SR388, ultimately ridding the universe of all but a single Metroid larva. In Super Metroid, for the Super Nintendo Entertainment System, Samus thwarted Mother Brain's attempt to snatch the captive Metroid larva from the scientists on Ceres. Now, Samus is once again called to investigate Space Pirate activities on the unexplored Tallon IV.


Odin Sphere Leifthrasir-ATLUS x Vanillaware, the team behind the hit side-scrolling action game Dragon s Crown releases a new authentic HD project to recreate and perfect the PS2 classic Odin Sphere a 2D action RPG with Norse Mythology roots. Told in five tales from the perspectives of five unique protagonists, Odin Sphere Leifthrasir expresses the original game with glorious HD graphics in Vanillaware s renowned style.
Fallout 4: Wasteland Workshop-With the Wasteland Workshop, design and set cages to capture live creatures from raiders to Deathclaws! Tame them or have them face off in battle, even against your fellow settlers. The Wasteland Workshop also includes a suite of new design options for your settlements like nixie tube lighting, letter kits, taxidermy and more!
Murdered: Soul Suspect
Most people think that death is the end, but for Ronan O Connor, a Salem police detective with a chequered past, it is just the beginning. When Ronan is caught in a violent burglary, his life is brought to an untimely and brutal end. Shocked to find himself in the afterlife, his only escape from the limbo world of Dusk is to hunt down his killer using new-found supernatural abilities.


Disney Magical World 2, the follow up to the popular franchise, lets players enjoy a variety of new adventures in six Disney-themed worlds, such as exploring the world of Disney Frozen, dancing with Disney princesses or soaring through special Magical Dream events. Players will encounter and interact with well-known characters like Mickey Mouse, Minnie Mouse, Goofy, Elsa, Anna, Olaf, Ariel, Donald Duck and Daisy Duck.
Book of Unwritten Tales 2
Legend foretold it. Prophecies predicted it. Chosen ones chose to believe in it. Now the adventure saga continues. A sequel is coming. Join Wilbur, Ivo, Nate and Critter in another classic point-and-click adventure in the wicked world of Avent sia. Help them fulfill their destiny. A destiny as yet unwritten.



NBA Live 16, Rooted in self-expression, NBA LIVE 16 takes player customization to another level. Whether it s how you look or play, your entire journey is all about you. Put yourself in the action with an all-new, easy-to-use HD face scanning app, GameFaceHD and outfit your player with the freshest gear before you even hit the court. With the all-new physics-based player movement system, LIVE Motion, experience free-flowing movement and unparalleled control on the court. Add in fast-paced fun online !


LEGO Marvel's Avengers: Classic Black Panther Pack-In a re-telling of T Challa s origin story, Black Panther and his sister Shuri must evade the chaos of an invasion of their home country Wakanda and save their mother from the clutches of the villainous Klaw. This pack features 9 playable characters and a new vehicle!
LEGO Star Wars: The Force Awakens Digital Deluxe Edition-The Force is strong with this one. Get the Deluxe Edition now and gain access to the main game and season pass content.
Rocket Knight
Sparkster makes his triumphant arrival on next-gen platforms with Rocket Knight, the newest chapter in the classic side-scrolling rocket action series. Our favorite opossum hero returns home after 15 years to find the kingdom of Zephyrus in shambles. Use your wits and Sparkster s trusty rocket pack to dodge and defeat a menacing wolf army threatening the lives of his people.


DOOM-Developed by id Software, the studio that pioneered the first-person shooter genre and created multiplayer Deathmatch, DOOM returns as a brutally fun and challenging modern-day shooter experience. Relentless demons, impossibly destructive guns, and fast, fluid movement provide the foundation for intense, first-person combat whether you re obliterating demon hordes through the depths of Hell in the single-player campaign, or competing against your friends in numerous multiplayer modes.

Call of Duty: Advanced Warfare Digital Pro Edition
The Call of Duty: Advanced Warfare Digital Pro Edition features all the digital content you need to prepare you for a new era of combat.




Minecraft: Xbox One Edition - Favorites Pack-Build. Play. Explore. Get Minecraft, along with seven add-on packs, in this special edition. Revamp the look of your world as you build, create and explore by yourself or with up to three friends in split-screen and up to eight together online. This bundle includes: Battle & Beasts Skin Pack, Battle & Beasts 2 Skin Pack, Natural Texture Pack, City Texture Pack, Fantasy Texture Pack, Festive Mash-up, Halo Mash-up.
Puzzle Chronicles
Enter the dark and savage lands of the Ashurin Empire as you battle to avenge the atrocities the Empire brought upon your tribesmen. On your heroic quest to topple the Empire you will fight fierce beasts and battle hardened warriors in this new Puzzle RPG hybrid game. Featuring an active puzzle combat mechanic, deep story, and robust character development Puzzle Chronicles will bring you into the next era of Puzzle RPGs.


Alien: Isolation Season Pass
Buy the Alien: Isolation Season Pass and get five add on packs as they become available to download. All Season Pass content will be available by March 2014. If you purchase the Alien: Isolation Season Pass, all future content that is part of this pass will be accessible in-game once it is available. Alien: Isolation game required; sold separately.


Hatsune Miku: Project DIVA X-Hatsune Miku is back and bigger than ever on the PlayStation 4 and PlayStation Vita in the upcoming rhythm game, Hatsune Miku: Project DIVA X. For those new to Project DIVA, it is an addictive core rhythm game starring the digital singer, Hatsune Miku. Project DIVA X is driven forward though a narrative which centers on Miku and her friends undertaking various requests as they explore the five Clouds that make up their world. For the Miku veterans, Project DIVA X has 30 songs and 300 modules.
Battleborn-A tremendous band of badass heroes fight to protect the universe s very last star from a mysterious evil in this next-gen shooter by the creators of Borderlands. To defend it, you ll need to utilize every type of character and weapon you ve ever imagined - from cyborg hawkmen to samurai vampires to mini-gun wielding man-mountains. Slash and parry, run and gun, cast and dash, or simply obliterate foes all while building and growing your personal team of heroes. Choose your hero and fight alone
Total War Shogun 2 - Rise of the Samurai Campaign
Rise of The Samurai is a brand new, independent campaign for Total War: SHOGUN 2.Set 400 years before the dramatic civil war depicted in SHOGUN 2, the 'Rise of The Samurai' campaign is based on the Gempei War, a conflict between six legendary clans of the Taira, Minamoto and Fujiwara families. It culminated in the first Shogunate, and the rise of the Samurai as the ruling class.


Alien: Isolation
When she left Earth, Ellen Ripley promised her daughter Amanda she would return home for her 11th birthday. Amanda never saw her again.




Call of Duty: Black Ops
The biggest first-person action series of all time and the follow-up to last year s blockbuster Call of Duty: Modern Warfare 2 returns with Call of Duty: Black Ops. Call of Duty: Black Ops will take you behind enemy lines as a member of an elite special forces unit engaging in covert warfare, classified operations, and explosive conflicts across the globe. With access to exclusive weaponry and equipment, your actions will tip the balance during the most dangerous time period mankind has ever seen.


Dark Messiah Might and Magic
Discover a new breed of Action-RPG powered by an enhanced version of Valve s Source engine. Set in the Might & Magic universe, players will experience ferocious combat in a dark and immersive fantasy environment. Swords, Stealth, Sorcery. Choose your way to kill.


Killer Is Dead is the latest title from the demented mind of celebrated game creator, SUDA51, serving as a spiritual successor to his previous cult favorites, No More Heroes and Killer 7. Stylish cell-shaded visuals set the mood in this gritty, bloody, ultra-violent world where biomechanical augmentations increase the power of criminals and 'executioners' alike. Mondo Zappa, a newly recruited executioner, hunts criminals wielding a Japanese sword in his right hand, and the crushing power of biom.


2K Essentials Collection
The 2K Essentials Collection features the groundbreaking originals, Bioshock and Borderlands, as well as the highly acclaimed XCOM: Enemy Unknown. A must have collection for any game library



Borderlands: The Pre-Sequel UVHUP and The Holodome Onslaught
With all new narrative content, this add-on begins as Vault Hunters Axton and Gaige catch up on the story thus far via The Holodome Onslaught, a new challenge arena that lets players fight through wave after wave of exciting enemies and bosses. While the veteran Vault Hunters join the rest of the crew at Crimson Raiders HQ and learn of recent events, players will face off against some of the game's most memorable badasses to earn awesome, new weapons and gear along with radical new heads.


Saints Row IV Season Pass
Get the best Saints Row IV has to offer (don't tell the other packs we said that). Season Pass includes two mission add-on packs and the ultimate weapon in the alien arsenal: the Rectifier.



Diablo III
EVIL IS IN ITS PRIME. Twenty years have passed since the Prime Evils were defeated and banished from the world of Sanctuary. Now, you must return to where it all began the town of Tristram and investigate rumors of a fallen star, for this is an omen that the End Times have begun.
Raise your game on Xbox One with the Ear Force XO SEVEN Pro featuring the new Ear Force Headset Audio Controller Plus which adds Superhuman Hearing, Game and Mic Presets, Mic Monitoring and more! Whether you are on the MLG Pro Circuit or just want to be, the XO SEVEN Pro has the tournament-grade durability, amazing sound quality and features you need to win. Plus, with the included Mobile Cable with In-Line Mic, the XO SEVEN Pro will be your headset of choice for mobile calls, music and gaming.


PlayStation Move Motion Controller
Grab a PlayStation Move motion controller and move into the world s most immersive gaming experience. The sleek PlayStation Move motion controller is your key to unlocking the world s most immersive gaming experiences. Paired with the PlayStation Eye camera, the motion controller translates your every move into the game with absolute precision. Use the motion controllers a blade to slay foes, a brush to groom your fluffy pet, or a bat to drive home the winning run.



Xbox 360 (S) 250GB System
The newly redesigned 250 GB Xbox 360 upgrades your entire Xbox 360 gaming experience, with a leaner profile, more ports, plenty of storage space and built-in Wi-Fi that makes it easier for you to enjoy Xbox LIVE games, HD movies, streaming TV and more. It's also ready to pair up with Kinect, the revolutionary sensor that makes you the controller. It all adds up to more games, more entertainment and more fun.


Nintendo Wii System with Wii Motion Plus
Featuring a remarkable wireless controller and experience, the Nintendo Wii console invites players into game worlds and activities like never before. Whether they're young or old, expert gamers or beginners, Wii players will express themselves with intuitive motion control using the Wii Remote: a flick of the wrist to to swing a baseball bat or tennis racket, a backswing and follow-through to send a golf ball flying over a pristine fairway.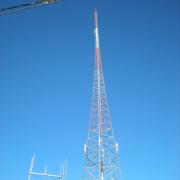 "How To Start A Low Power FM Radio Station" by Stephen Kafka from
sgkpublishing.com
Now that your church, school, city or group want to build, or have applied for a low power FM, do you know how to build it for less than $5,000, with new equipment ? And, have it cover its own expenses, right away, and easily pay for itself in less than 1 year ? And, give your station manager or director a yearly salary to live on ? If not, get this eBook !!! "Click"
sgkpublishing.com
Video Training - Cisco Certification - LiveLessons Titles

MURDER MYSTERIES, MYSTERIES, SCIENCE FICTION AND MOST POPULAR
(A great source of ideas for designing your own video games ! )

Classic Books On ePub And Kindle
"instant download" from Payloadz.com to your email
"Click Below"